When building any community, it's important to have clear goals right from the get-go. It might sounds obvious, but without an overarching goal, you will have a hard time making smaller decisions in the process. That's why it's important for you to map out what your ideal community looks like, what value it delivers to members, and how it benefits your organization in the long-run.
It's extra handy if you're able to define success indicators from the very beginning which you can track to see if you're heading in the right direction with your community.
Have you downloaded your Community Readiness Canvas yet?
Unchangeable context
When creating your community strategy, it's important to acknowledge factors that are beyond your control. These could be potential obstacles to the success of your community, or growing trends that you can capitalize on.

Think about the world of finance, for example. The pace of innovation and developments such as cryptocurrencies and open banking threaten to disrupt the industry at any moment. While it's impossible to stop the rate of innovation, banks and other fininancial insititions can still capitalize on changing consumer behaviours when it comes to money and transparency.
That's why Dutch bank ABN AMRO created Beyond Banking, a community connecting developers, customers, startups, and bank employees to discuss and define the future of banking. Their goal? To crowdsource ideas from the community and create products and features to keep tgen at the forefront of digital banking innovation.
What is your unchangeable context?
Rules and regulations

Growing number of competitors

New privacy regulation

Expertise is more freely accessible



Behavioral change
Strong communities can transform the attitudes and behavior of their members. When answering this question it's important to define the behavior change that will generate value for your members. A good starting point is to complete the following exercise:
"When a member wants to ___ they will use the community to ___ instead of ___"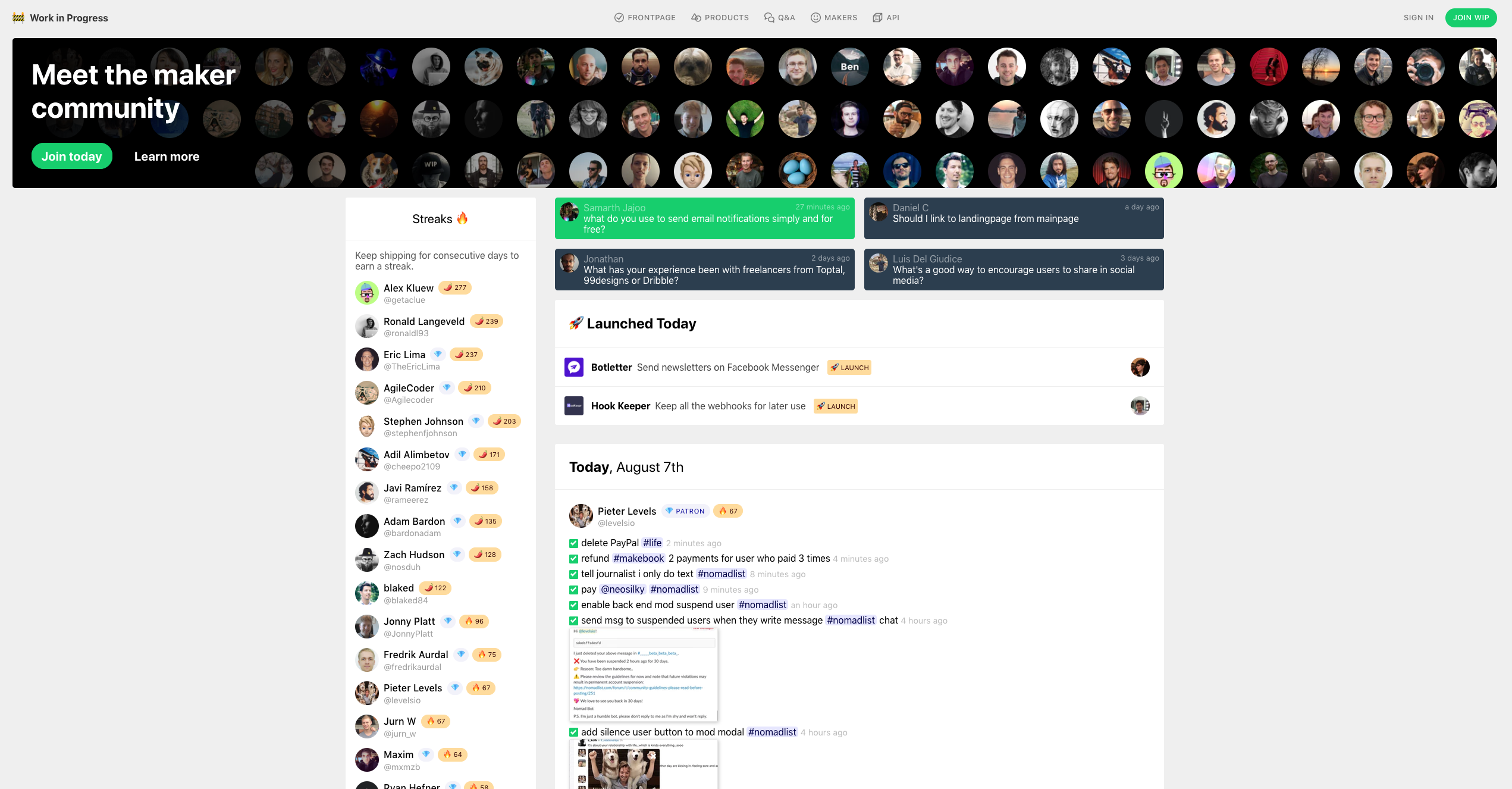 WIP.chat noticed that there are a lot of solo founders and product makers that lack the external push and motivation to keep going and make progress. That's why the founders created a community where members could share their progress, hold each other accountable, and most importantly, keep momentum.

What behavior or opinions should change?
Members should be able to solve problems by finding answers in the community instead of emailing the support desk.
Members should feel comfortable giving product feedback in the community instead of sharing it on external channels.
Challenges
You're starting a community for a reason, right? The answer to this question is linked to the goal of your community, and the problems you are trying to solve with your platform.
Amsterdam Smart City is an open collective that brings citizens, businesses, knowledge institutions and public authorities together to shape the city of the future. Before launching their community, all communication and project requests went through individuals in the organization. As a result, they faced the challenge of trying to keep up multiple projects running in silos without knowing who was accountable for each one.

What challenge is your organization facing?
No centralized place to gather feedback

We cannot handle the number of support tickets

We are not innovating fast enough

Member actions
You want your members to provide value to your organization and other members. That's why it's essential to have a clear call to action to your members which encourages them to be proactive and take action.
The Things Network is a community on a mission to crowdsource a global open and independent Internet Of Things network. Their call to action is simple: make your hometown a smart city by joining a community-owned IoT data network and adding a gateway.

What is your call-to-action to members?
Join your company

Share relevant projects or collaboration opportunities

Share best practices and troubleshoot issues with customers

Success indicators
Many organizations fail to prove the value of communities because they fail to define their success metrics in the first place. For this question, it's important to come up with one or two quantifiable metrics that you can reference to see if you're reaching your goal.
The Airbnb Community Center is a place where hosts can connect with each other, share stories, and ask for advice. While the number of posts and comments is probably an important metric for Airbnb community managers, the larger success of the community can also be measured by the number of positive experiences created by Airbnb hosts thanks to the best practices and tips shared in the community.

What charts should show upward trends?
Number of shares and posts

Number of projects completed

New leads generated

Higher customer satisfaction ratings

Less support requests

Once you have completed this section you should have a clearer idea of the goal of your community, and be able to answer the following question:
What should change because of the community?
Try to come up with one sentence based on all your answers above that captures exactly what you want to achieve with your community. This sentence should be your guiding north star and help you make key decisions—big or small—when building your community.
_________
Jump to Section 2: Culture